Women's Ministry

Women's Ministry seeks to offer opportunities to involve women across our church to develop friendships and deepen their spiritual lives.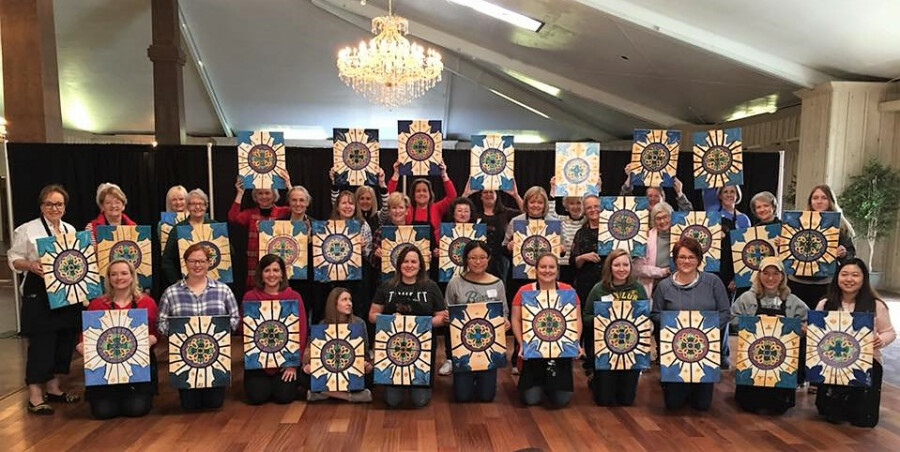 FBC Waco Women's Annual Retreat, February 2-3, 2018, "Praising with a Twist." Gathering to relax with yoga, good reads, and painting along with singing and fellowship at Beaumont Ranch. God gave us a unique way of praising Him.
BIble Studies:
Upcoming Events
Devotional Thought
Colossians 4:6 "Let your conversation be always full of grace, seasoned with salt, so that you may know how to answer everyone."
What a glorious morning, even if the weather is cold, rainy, or snowing. God has a new day in store for you, just as He does each day. Look around and discover all the best joys He has to share. Some mornings the world might not greet us as anticipated, which means we want to be closely connected to our Lord so that He can guide our thoughts, reactions, and decisions to those challenging moments of the day that appear before us.
Pray this morning for His capacity of compassion, grace, and love to dwell within you so you can respond as He would have you.
Know always that you are His beloved, His woman, and He cares deeply for all areas of your life. Stay beside Him through His word that feeds your heart, soul, and mind. Stay beside Him in prayer as he shares His plan and His goodness of promises to be fulfilled in His time. Stay beside Him in fellowship with other women who can pour wisdom into your life. You are God's woman for this day and this time and this place!
Contact
If you have any questions or would like more information about Women's Ministry at FBC, fill out the form below or contact Dana Lee Haines, , 254.710.6937