Women's Ministry
Ladies' Midweek Bible Study
Wednesdays at Noon // All ladies are invited for an 8-week Bible study taught by Rebecca Hays beginning on March 16 at noon in the FBC Parlor. You may bring lunch with you or pick up a meal from the Fellowship Hall on the way. The study will wrap up in less than an hour so that those using their lunch break to attend can return to work. Be on the lookout for more info later this week about theme and Bible texts.
30th Annual FBC Women's Retreat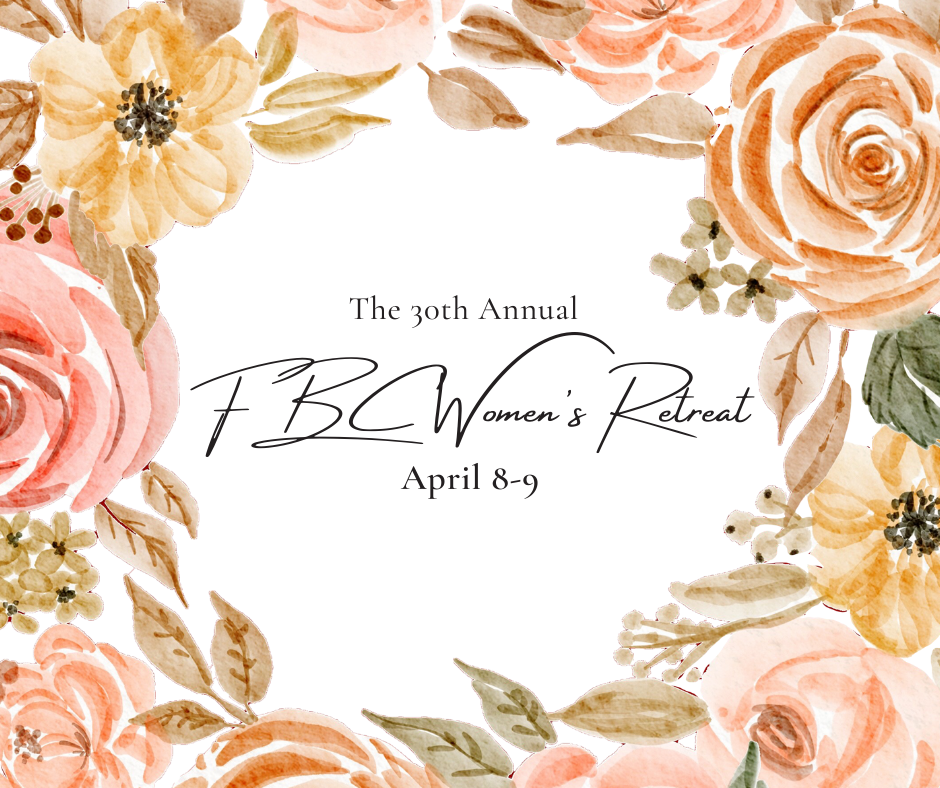 30th Annual FBC Women's Retreat // Join the Women of FBC this April 8-9th as they retreat for worship, fellowship, and renewal. This year's retreat features speaker Maddie Rarick and worship led by Carolyn Still and Dodie Morris. Click the link below to register and find more information.
Click Here to Register and Find More Info
Contact
If you have any questions or would like more information about Women's Ministry at FBC, fill out the form below or contact Kristin Arterbury, .