FBC Missions - Witness 247
Love Waco. Love the World.
---

You will receive power when the Holy Spirit comes on you, and you will be my witnesses in Jerusalem, Judea, Samaria, and to the ends of the earth. Acts 1:8
When it comes to missions, our church has a strong history and heritage. Dr. W.B. and Anne Luther Bagby and Dr. Z.C. Taylor, the first Baptist missionaries in Brazil, were sent from our church. The work we do today builds upon this foundation, and yet must be freshly considered in each chapter. What does it look like for our church to give witness in this time and in this place?
Witness 24/7 concretizes our church's desire to leverage the abundance of what God has given us for the sake of our world. We know from Romans 12:1 that the most important offering we can give to God is ourselves. The opportunities on the following pages, both local and international, have been prayerfully chosen as the best ways we can offer ourselves to our community and world, seeking its transformation even as we continue to be transformed.
Witness is not an occasional activity that we squeeze into our calendar. Our very lives are automatically and inevitably witness, lived as ambassadors of Christ. My biggest hope is that you would BE a witness 24/7, in and amongst the rhythms of your everyday life. Never forget that God has sent you, his image bearer, to imitate his life and love wherever you already are. We hope you will continue to think about how you might be a witness 24/7…
Because we are the body of Christ, everyone has a role to play in the work of the church. As you read through the following pages, prayerfully consider what your role might be. What are your gifts and your talents? How has God uniquely equipped you? Where does your passion meet the needs of others? If we can help you find your place, please let us know.
Ryan Russell -
Former Associate Pastor of College and Missions

La PUerta
La Puerta is a ministry of FBC Waco that seeks to connect the Hispanic / Latino community with the social, legal, mental health, and medical services they need. La Puerta operates on the second floor of our building, and is open five days a week to educate, accompany, and advocate for the Hispanic / Latino community. We offer a number of classes for Spanish speakers that seek to holistically care for the community's needs
Opportunity: Teach a class such as ESL, GED, Computer, Sewing, Soap, Art, Nutrition, Diabetes, Finance, Yoga, Gardening, or Cooking.
Bike Ministry
This summer, we began fixing up old bikes in the church basement to give away to international students and the homeless community. Baylor University has agreed to give us a portion of the bikes that are abandoned on campus each year. These bikes can be repurposed for those around us who need them most.
Opportunity: Are you handy? Our bike team meets seasonally to repair donated bikes, and we would love for you to join.
international Students
FBC works in coordination with the Baylor BSM to provide a biweekly Bible study on/near campus for international students. We seek to build relationships with students in a way that helps them feel more at home in Waco.
Opportunity: Help us connect with more students by providing connection and mentorship to an international student through Baylor's Global Friendship Program
Food pantry
FBC has pledged to provide weekly food assistance to 12 families at our partner school, Bells Hill Elementary, during the 2021-2022 school year. Many of these families have 5+ children in the home and need some extra help this school year to stay afloat.
Opportunity: Donate groceries biweekly to keep our pantry stocked OR deliver groceries on Thursday afternoons/evenings.
Phone Friends
Phone Friends is a program with Friends for Life that equips volunteers to call the elderly and adults with disabilities to build relationships that combat loneliness and isolation. With the recent pandemic, some of the most vulnerable in our community have become even more isolated than ever. As a Phone Friend volunteer, you can let vulnerable people know that they are valued in our community.
Opportunity: Make weekly calls isolated people in our community to check in and provide support
Kids' Club
A group of our college students recently started Kids' Club at the nearby Kate Ross Apartments. Their goal is to be a steady presence in the lives of elementary school students through games, Bible studies, crafts, and snacks.
Opportunity: Kids' Club is every Thursday from 5:00-6:30. We'd love to form an intergenerational team that can keep things going when students are gone.
Jail Ministry
FBC members visit the McLennan County Jail once a month to lead worship services for both male and female inmates. Each participant opts into the service, so expect a very worshipful environment where everyone involved is deeply seeking to learn and grow.
Opportunity: Team members are needed to guide discussion, lead worship and prayers, and connect with inmates.
Gospel Cafe
The Gospel Cafe has served lunch Wednesday, Thursday, and Friday to residents in our community for decades. For years prior to COVID, FBC has provided teams to serve lunch on the last Friday of every month. For now, our focus is on collecting food donations.
Opportunity: Bring pasta, rice, cream of chicken soup, cream of mushroom soup, boxed cake mix, and/or canned frosting to the church office anytime!
meals on wheels
Each week, FBC members take meals to the doorsteps of families in our community in need. Many of our drivers have built long lasting relationships with these residents over years.
Opportunity: Volunteer to deliver meals MWF during lunchtime, or be a substitute driver.

Sports league
FBC members volunteer to coach and mentor young people in our neighborhood in soccer and basketball leagues. Our neighborhood families turn out in large numbers to see their young athletes competing. At half-time or other breaks, FBC volunteers lead devotionals and pray for families there, both in English and in Spanish. We encourage church members to come build relationships with families in our community that could bridge them into the life of our church family. This opportunity is currently on pause due to COVID-19, but we can't wait to get back to our sports leagues as soon as possible!
Opportunity: Coach a basketball or soccer team, serve as a referee, bring snacks, or come to support and connect with parents of children
Bells hills elementary
FBC has developed a close relationship with the school and its leadership over the years. Church members are assigned to specific students as reading buddies. They visit classrooms once a week at a self-chosen time for an hour to read with children and offer tutoring and mentorship. Close relationships are often formed, and the students look forward to this time with anticipation. We also work with the school leadership to appreciate teachers, gather winter clothing, and meet family needs as they arise. This opportunity is currently on pause due to COVID-19, but we can't wait to get back in the classrooms once the schools reauthorize visitors!
Opportunity: become a reading buddy and mentor for a student/classroom at Bells Hill Elementary

Furnishings at First
Each summer, we collect furniture from church members and the community in order to give it all away to students in need. This August, we gave away furniture to 67 international and graduate students at Baylor University. Bicycles from our new bike ministry became the biggest hit item: we gave away 20 bicycles in what seemed like 20 seconds!
Thank you so much for the donations that make this event possible.
FREE Furniture pick-up for graduate and international students will be August 20 and 27 from 9:00am to 11:00am at 211 Webster Ave. in Waco.
Dress and Bless
This August, Team Dress and Bless delivered around 60 sets of school clothing for neighborhood children. Each bag of clothing also included a box of crayons or markers, a faith-related art card and a bookmark.
During the upcoming school year, we will continue to provide clothing as needs arise for the students of Bells Hill Elementary, the neighborhood school that our church works with on an ongoing basis. When winter comes, coats will be purchased as needed as well as hats and mittens/gloves. None of this would be possible without your help!
We cannot thank you enough for your willingness to participate in this ministry. Please continue to bless the children you have dressed by praying for them throughout the upcoming school year.

The ogburns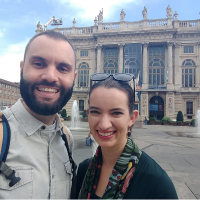 Grace and Aaron Ogburn serve with Pioneer Bible Translators based in Northern Italy, where they have lived for the last 3 years. Grace uses her training in linguistics to support translation work happening around the globe, primarily by assisting in the exegetical checking process. Aaron serves refugee and asylum-seeking peoples coming to Italy from across North Africa and the horn of Africa. He works to connect people with the transformational hope found in Scripture, while exploring the potential for Bible translation projects.
julia butler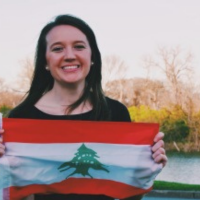 Julia Butler (you may know her as Julia Wallace) is serving a two year stint in Lebanon with the Lebanese Society for Educational and Social Development (LSESD). Julia came to visit us in August 2021 after marrying her husband Michael Butler just a week before. Julia's work with the Lebanese Baptists has been particularly important due to the COVID-19 pandemic, the 2020 Beirut explosion, and the country's economic and political instability.
mulenga chella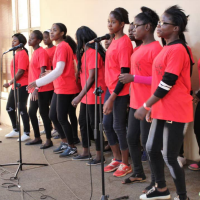 Mulenga Chella, a Truett Seminary graduate and partner to our church, is the pastor of Christ Life Church in Zambia. The church is flourishing, recently outgrowing its space. They have started discipleship ministries for every age group, marriage counseling, social ministries providing food and medical supplies to a nearby slum, a prison ministry, empowerment ministries providing occupational training, and a kindergarten.
cwjc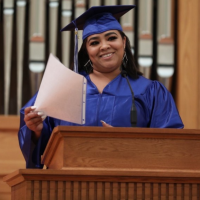 Christian Women's Job Corps offices on the second floor of our building. CWJC provides 100% free Job Training and GED Classes that seek to empower women through a holistic approach that fosters spiritual, personal, and professional growth enabling women to transform themselves, their families, and their communities. Their classes include GED prep and testing, money management, entrepreneurship, computer classes, Bible study, personal relationship growth, resume writing, interview skills, communication skills.
21 wilberforce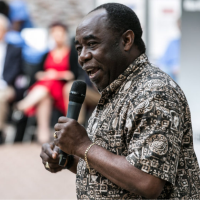 21Wilberforce is a Christian human rights organization dedicated to defending the universal rights of religion, belief, and conscience for all people. They seek to empower people to collaboratively support persecuted communities, challenge repression, and expand freedom of religion and belief globally. FBC member Randel Everett founded the organization in 2014. Over the last year, 21Wilberforce has been involved in important religious freedom work in Myanmar, Iran, and around the globe.
Ecuadorian Baptists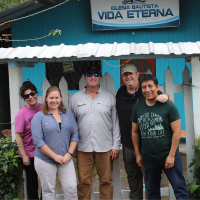 FBC Waco partners with Convencion Bautista Ecuatoriana, Alianza Biblica Latinoamerica (ABEL) y Iglesia Bautista Kairos to serve the Shuar and Achuar population in the Amazon region in Ecuador since 2017. Over the years FBC Waco has helped built a multipurpose house in Tunaime to host the regional Bible Instituto and dental clinics. In 2019, FBC Waco supported with dental clinics and pastoral training. In 2020, FBC Waco, Convencion Bautista Ecuatoriana and ABEL supported CUNTEMI (a virtual Mission Conference for over 300 pastors), a jail ministry and the Instituto Biblico Bautista del Ecuador. In 2021, FBC Waco and Texas Baptist Men will be supporting ABEL with a water ministry and soap making projects in Puyo and Quito, Ecuador.