Instrumental Music
The trumpeters and singers joined in unison, as with one voice, to give praise and thanks to the LORD. Accompanied by trumpets, cymbals and other instruments, they raised their voices in praise to the LORD and sang: "He is good; his love endures forever." (2Chronicles 5:13-14)
This scene from ancient times is realized Sunday after Sunday at First Baptist Waco. Talented instrumentalists from the Waco and university communities accompany the expressions of praise by the choirs and congregation. They also offer their own instrumental expressions in a variety of styles.
Interested in joining? Email for more information.
groups
Sanctuary Orchestra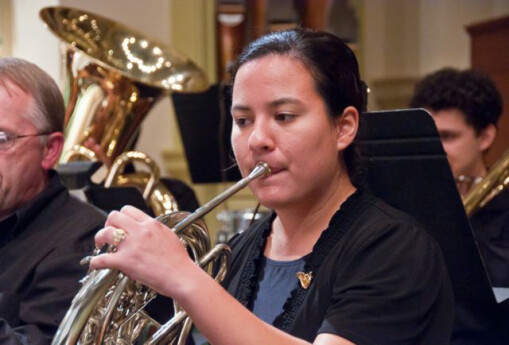 The Sanctuary Orchestra is composed of university and local musicians and plays often during the school year. Performance majors experience the joy of using their skills for God's glory and bonding with a congregation during their student years. The music performed ranges from orchestral classics to contemporary arrangements of worship music.

Fifth Street Band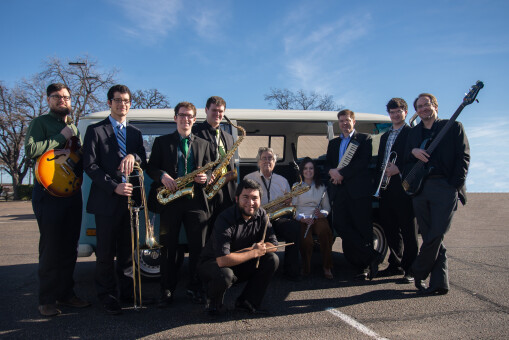 The jazz sounds of the Fifth Street Band fill the sanctuary twice a month or more. The band's lively arrangements by director Peter Emerson have been published and performed by other church jazz groups.
Handbell choir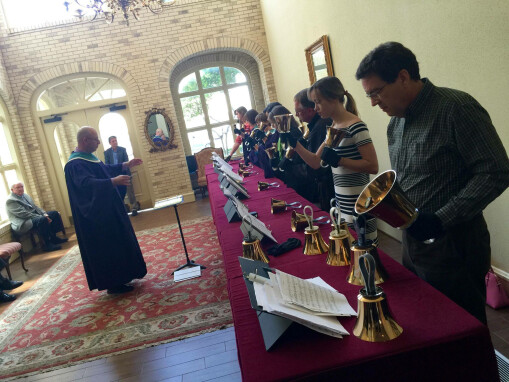 Bells are ringing below the sanctuary on Wednesday nights at 5:45 pm. That's when the handbell choir meets for a time of fun and music. The group plays for services through the year and special events. Have some basic music reading skills you want to use? Consider joining the bell choir. Fill out the "Join a Music Group" form linked on this page today!